This is very personal for me but I want to share something that I think will help other people who have similar problems and hopefully inspire people to speak out.
The summer of 2017 I was dieting down for holidays, strength training, eating a balanced nutritious diet, drinking 3-4 litres of water a day and I wanted to look and feel good for going away (you know as you do). Despite all the above, I just kept feeling bloated, had low energy and would suffer with a hard and inflamed stomach. Unfortunately for me, this was from the minute I woke up to the minute I went to bed. After a while, this started to get me down.
I tried numerous options such as cutting out wheat, dairy, alcohol, certain vegetables/spices that can cause bloating. I even swapped meat to fish as I know fish is a lot more easily digested… still nothing!
The weeks went by and I was getting more and more disheartened. Then one of my clients during her session asked me 'How often do you go to the toilet'. Now this made me laugh, but I couldn't actually remember the last time I went as I don't think about going the toilet on a daily basis. I started to track and it was once a week only.
I then went to a Fitness event and some of my team members came along as we where promoting a business called 'Synergy' and one of them said  'Faye, why don't you do the 21 day cleanse programme as this helps reset the gut bacteria'. I had nothing to lose so I gave it a try! I was quite excited to try this as I was desperate for the feeling of belatedness to go. 
Upon starting the cleanse, on Day 3 I went to the toilet,. This was great news, it was beginning to work. Day 4 I went to the toilet again… and every day of the 21 days I went to the toilet.
Your probably thinking now 'What is this 21 day programme'?
Well, recent scientific discoveries have uncovered a fascinating ecosystem within each of us called the Microbiome. This complex network of bacteria, fungi, and microflora reside primarily in the gut and impact the health of virtually every system in the human body. The microbiome accounts for 90% of the cells that create you, yet only 10% of the cells in your body contain your DNA. 
The microbiome suffers due to toxic environments, nutrient-stripped foods, and a stressful, sedentary lifestyle. This suffering results in an unhealthy balance of good and bad bacteria, which ultimately impacts every system in the body. 
Proven to reduce LDL cholesterol  
Reduce Triglycerides and blood sugars 
Remove Heavy Metal toxicity  
Promotes elimination and lubrication in the bowel 
Repopulates the bowel with probiotics 
Clinically trialed and patent pending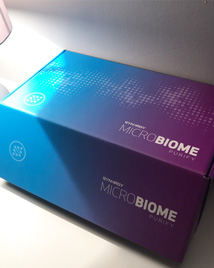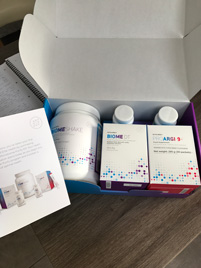 How I did the 21 day programme:
Broken down into Days 1-5
Supplements= (before eating) 1x Proargi9 + & Body Prime 
(these are examples of food ideas)
Breakfast- Pro Green Smoothie
Lunch- Avocado/ smoked salmon on top of rye bread
Dinner- Pesto Salmon, Sweet potato mash, vegetables 
Days 6-12
Supplements= Before food- 1x Proargi9+, Body Prime, Biome Actives
Afternoon- Biome DT and Proargi9+
(these are examples of food ideas)
Breakfast- Sticky eggs and avocado on german rye toast OR banana pancakes 
Lunch- Super omega salads, Vegetable soups
Dinner- Mediterranean sea bass with zucchini quinoa/ Ginger chicken with sweet potato mash
Days 13-21
Carry on with the supplements you have left…
(their is more food options)
Breakfast- Raspberry & apple chia pot
Lunch- Lazy chicken lettuce wraps
Dinner- Veggie fajita salad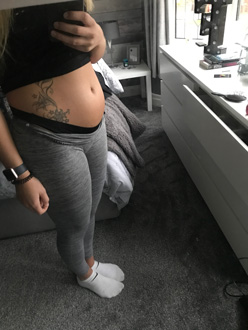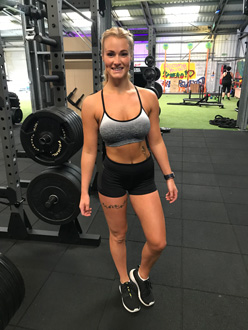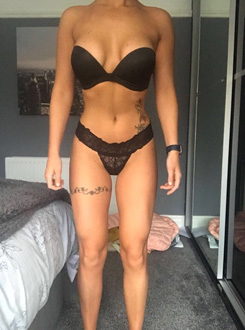 If you are struggling with similar symptoms or other health related issues and you need guidance/support then please contact me. I hope this story has inspired you to speak up and maybe the 'Microbiome programme' can help you too.
Due to this programme changing my life I am now an ambassador for 'Synergy'. I'm excited to be able to help you enjoy a life changing experience or even helping you grow a a business.
I cant wait to hear all your stories, please share them with me and contact me via my website, email or social media or visit the Synergy website 1877144.synergyworldwide.com and use my code 1877144.